WE WANT YOUR TRADE!


Bretz RV and Marine has 4 locations that are always in need of inventory which is a benefit for you. Our no hassle trade in process combined with a shortage of trades has us offering our best trade values up front to earn your business. Who needs the stress of trying to sell your RV/boat on your own when we are confident you will enjoy our offer. Our trade in appraisers are highly trained professionals who will provide you with a very aggressive offer that will help you get into your next favorite RV. Many of our customers get into a brand new RV/boat for a similar payment.

Even if you are just starting the process, we welcome you to fill out our appraisal form below and let us help you with your search.
---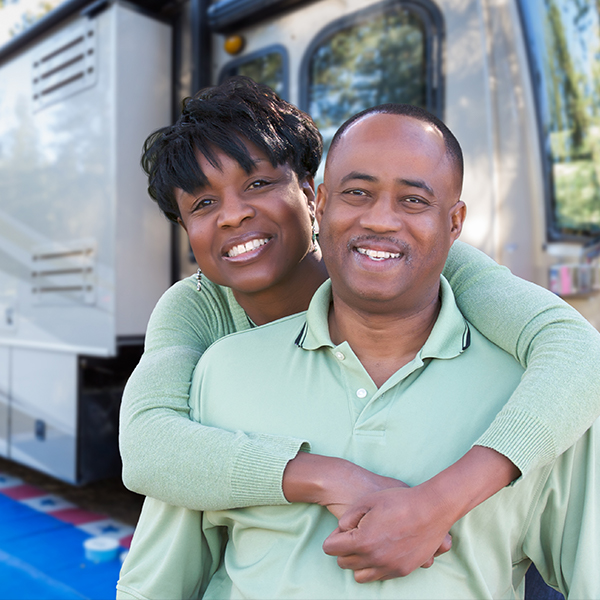 ---
What are the Benefits of trading in?
Save time & hassles
Selling your RV/boat privately can be a real hassle. You have to do things like fully detail the RV/boat, fix items on it yourself, become a professional photographer, pay for and run classified ads, pay for and list online ads, field phone calls at all times of the day and night, handle legal paperwork, and have strangers come to your home to see your RV/boat. Possibly even returning to your home if something breaks on it, long after they have bought it from you.  No one wants that to happen.
Some states that have a sales tax on the purchase value offer a trade in tax credit.  This lessens the amount of the tax calculation, by the value of your trade in. You do not get this when you sell on your own.  Feel free to contact us if you have questions regarding a trade in tax credit.
For some, you may owe more than you can sell your RV/boat for which leaves you pulling money from your savings account or using a high interest credit card to pay the difference.  Both are not always the best option. When you trade in to us, we are essentially purchasing your RV/boat from you. We apply the purchase amount to the total price of the vehicle you want to purchase. This means that you could offset the price of new vehicle and significantly lower your monthly payments.  If you owe more than your RV/boat can be sold for, the difference is added to your new loan and our excellent finance rates are a much better decision than having to use high interest credit cards
Trading in your RV/boat to Bretz RV and Marine avoids these hassles and headaches.
Please fill out the form below and let us help you make your next RV/boat purchase less hassle and more smiles.