Bretz RV & Marine & the Great Outdoors
Since our beginning in 1967, Bretz RV & Marine has been passionate about the outdoors. After all, we are all about living the lifestyle we sell, we love to go boating, camping, hanging out with our friends and family over the weekend while we escape the everyday chaos that comes with the territory of city life. 



THAT'S WHY AT BRETZ WE ARE...
MAKING THE CHOICE TO CAMP SUSTAINABLY
At Bretz RV & Marine, we're focused on making a positive impact on the environment we all LOVE to explore. Below you'll find deals on RVs, boats, parts and more that are environmentally friendly, but still give you all the features and the requirements that you're looking for in a new RV, boat, generator, or other camp essential!
Recreate Responsibly
Contact Us To Learn More About Our Environmentally Friendly Options!
Plus, our Parts Department is available to help you get geared up to camp sustainably!
ECO-FRIENDLY PARTS
To help make your camping experience more sustainable without missing out on the FUN, take a look at some AMAZING eco-friendly parts! Visit our parts department for even more environmentally friendly parts!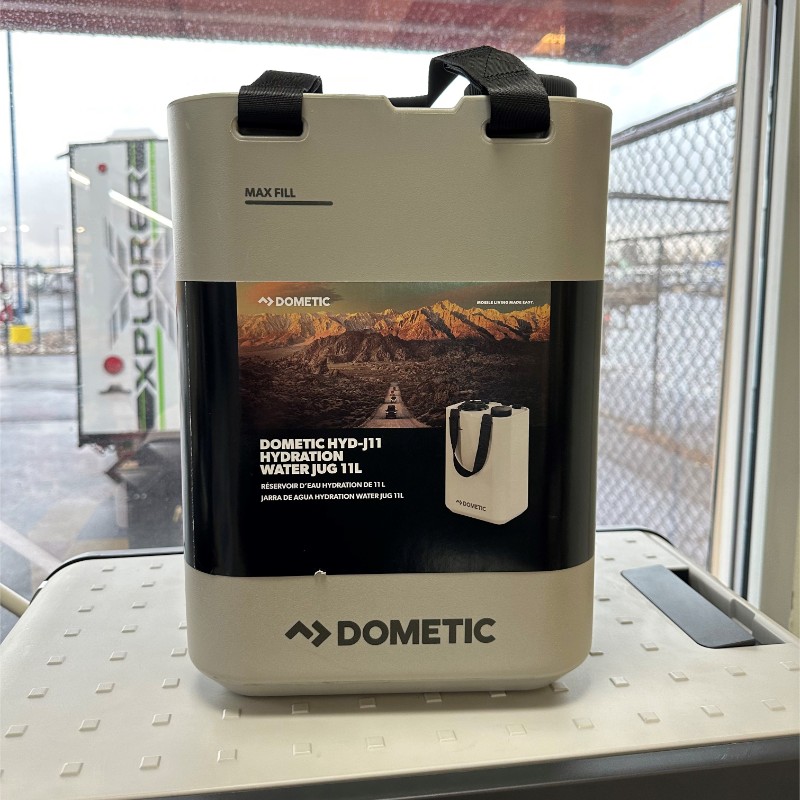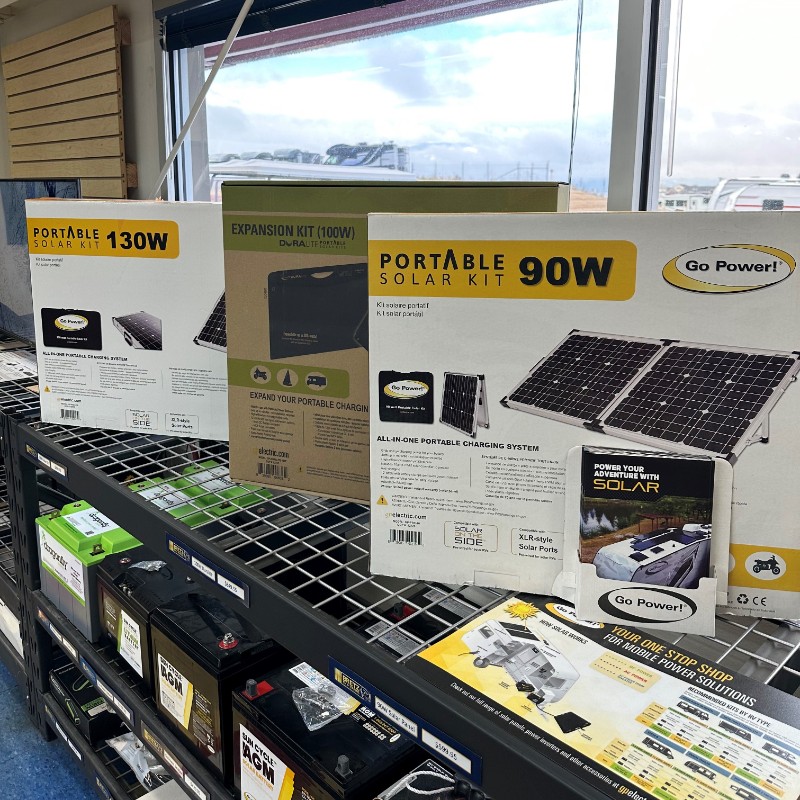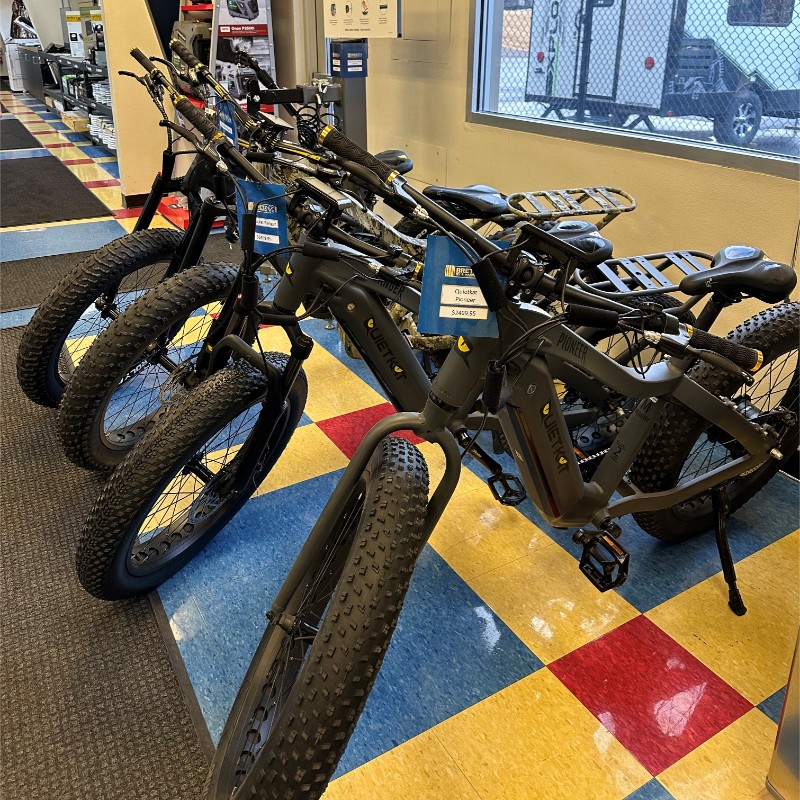 Bretz RV & Marine Locations:
*All financing offers are on approved credit. Not all will qualify.
While camping might be a great way for us to unwind and recharge, it's not always a treat for the environment. It doesn't take much to affect an ecosystem. It's worth looking into earth-friendly camping ethics such as Leave No Trace and other sustainable camping practices. Here are a few tips to help you camp more sustainably. 
Know Where You're Going 
It's important to understand where you're going, how you'll get there, and whether you'll be on protected land. It's also worth reading up on the biodiversity of the area and what ecosystems are the most fragile. This will allow you to plan your routes and campsites more effectively. 
Leave It as You Found It 
It might be tempting to cut down trees or branches for firewood or use rocks as markers on your route. While this might help your camping trip feel more rustic, it might also upset long-established ecosystems in those areas. Before choosing your campsite, take the following steps to ensure you leave it as you found it: 
Take a photo of your campsite when you arrive so that you can place items such as logs or stones back where you found them when you leave. 
Pick up any foreign objects, including organic matter such as leftover food. 
Take your trash with you or dispose of it in the allocated bins. 
Try not to cut, clear, or remove anything. 
Keep It Old School 
When you're out camping, there's a good chance you'll get stuck without a cellular signal. Maps and compasses have helped travelers to traverse the globe for centuries, and they can do the same in national parks and camping spots today. By using these tools instead of markers or materials you find in the area, you can ensure you leave the ecosystem intact. 
Choose Your Campsite With Care 
When finding a suitable campsite, the goal is to minimize the impact on the environment as much as possible. The rule of thumb is to opt for existing campsites and established trails. This will help you avoid harming other vegetation by traveling over it. 
If you happen to be near a water source, it's best to camp at least 200 feet away from the water to ensure the riparian zone, which is the vegetation on the river banks, remains intact. If there's no established campsite, keep an eye out for durable surfaces such as snow, gravel, and rock. If you must leave the trails for whatever reason, it's best to look for tough vegetation or surfaces to disrupt the environment as little as possible. 
Disperse Large Groups 
Large groups are difficult to contain to one campsite and can quickly affect the surrounding vegetation. To avoid this disturbance, it's better to disperse groups to different campsites. This is also important when walking on trails where off-trail movement might occur. The larger the group, the more difficult it is to keep the off-trail vegetation intact when the trail runs out or the group stops for a break. 
Know What To Do During Toilet Breaks 
It's important to manage toilet breaks properly to ensure that everyone remains safe and has as little impact on their surroundings as possible. For solid human waste, it's recommended to dig a "cat hole" of at least 6 to 8 inches. The hole needs to be at least 200 feet from camp, a water source, or a trail. Toilet paper is biodegradable, so you can bury it in the cat hole. 
Around the Campfire 
Campfires are almost an essential component of a camping trip. It's where you cook, keep warm, and gather to tell stories. However, campfires can also cause a lot of damage. For instance, cutting down trees from the campsite might contribute to the collapse of the local ecosystem, especially if the area is sparse. 
When you bring your own firewood, ensure you're bringing in wood from the local area. This ensures that there are no invasive species from other areas that may disrupt the ecosystem at the campsite. 
Building your fire also requires some careful planning. Here are a few things to consider: 
Build the fire in an existing fire ring. 
Build the fire away from vegetation or rocky outcrops. 
Only use small sticks you can break with your hands if you're collecting wood off the campsite floor. 
If there isn't an existing fire pit, use a fire pan to reduce the impact on the soil, and place it on sand or rocks. 
Consider using gas cookers, as they are small, effective, and easy to control.
Trash Matters 
While we all know that littering isn't good, many of us don't realize that discarding even food waste is considered littering when you're camping. It's important to take food waste and scraps with you when you leave. Don't burn the trash, as it's not good for the environment. There might also be harmful remnants in the burnt trash that could harm local wildlife. 
Behold the Beauty 
One of the best things about camping is taking in the beautiful landscape, whether it's thickets with lush trees and greenery or fields of wildflowers. It might be tempting to use the natural resources to make your camp life a little easier or your camp home a little prettier. Here are some things to avoid when camping: 
Picking the flowers, as it reduces the pollen for pollinators. 
Using thin rope or wire when hanging tents or hammocks, as these cut into the trees. 
Hammering anything into the trees to hang items. 
Carving initials into trees. 
Digging trenches, as this could lead to pooling water or erosion. 
Let Bretz RV and Marine Help You Be More Sustainable 
At Bretz RV and Marine, we understand how important it is to take care of the environment. Our RVs create a self-contained home away from home, so your campsite may not need to be as extensive. In-vehicle amenities such as cookers and trash bins allow you to camp with as little impact on the environment as possible. We also offer a fleet of used RVs to meet anyone's needs and budget. Whether you're looking for a new or used RV, give us a call for a test drive today.