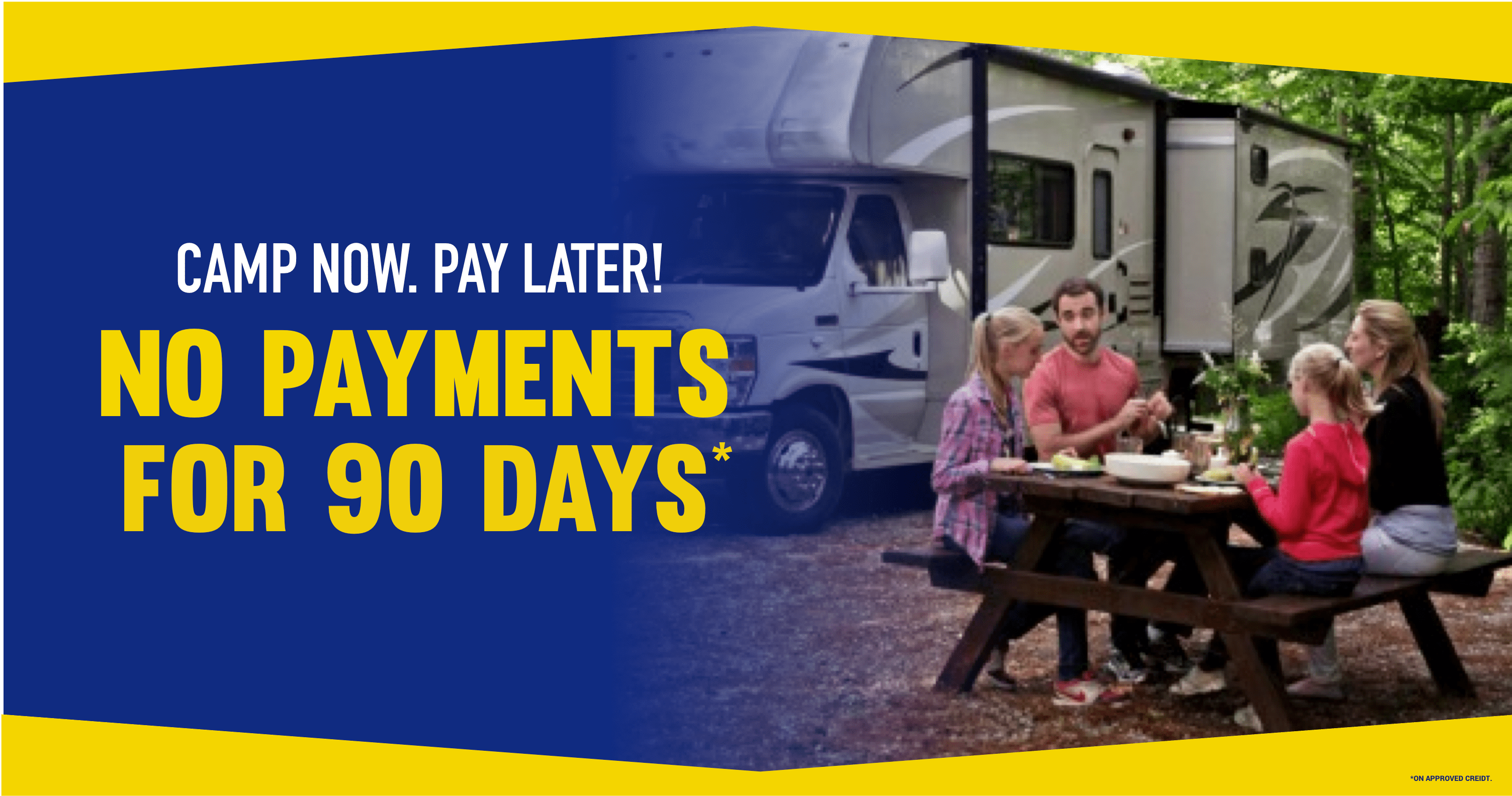 CAMP NOW, PAY LATER!
No PAYMENTS For 90 days*
Bretz RV & Marine is OPEN and WE ARE HERE TO HELP YOU! We are offering 90 days until your first payment on approved credit—Delivery to Home –AND we have STACKED THE DISCOUNTS TO SELL EVERY NEW AND PRE-OWNED RV FOR CHEAP!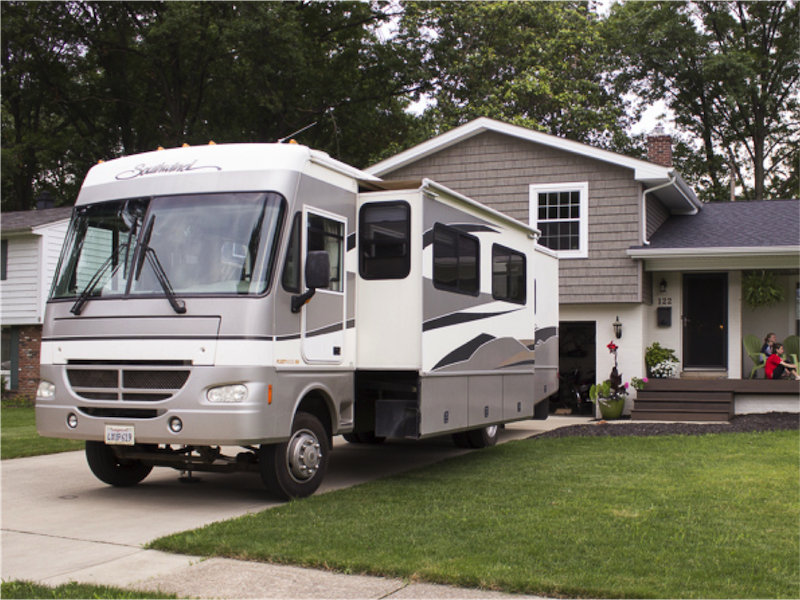 Offering Home Delivery!
Bretz RV and Marine is offering home delivery! You can shop and buy online with help from our dedicated team! Our team will do video walk arounds, all online transactions for the sales and finance process.
RV Home Delivery
We Pay Cash for RVs and Boats
To start immediately, call 833.BRETZRV now!
Need quick cash for your RV or Boat? Let Bretz RV & Marine buy your RV or Boat! Our Used RV/Boat buyers are professionals with extensive experience in assessing the value of your gently used, late model motorhome, travel trailer or boat. We will make the process of selling your RV or Boat as easy as possible.
Bretz RV & Marine will work with you to close deals fast (in two days if possible), completely transparent and professional. From an accurate price estimate, to a thorough inspection, we ensure the best price possible for your used RV, or Boat. Click to value your boat or RV or give us a call at 1.833.BRETZRV


Value your Trade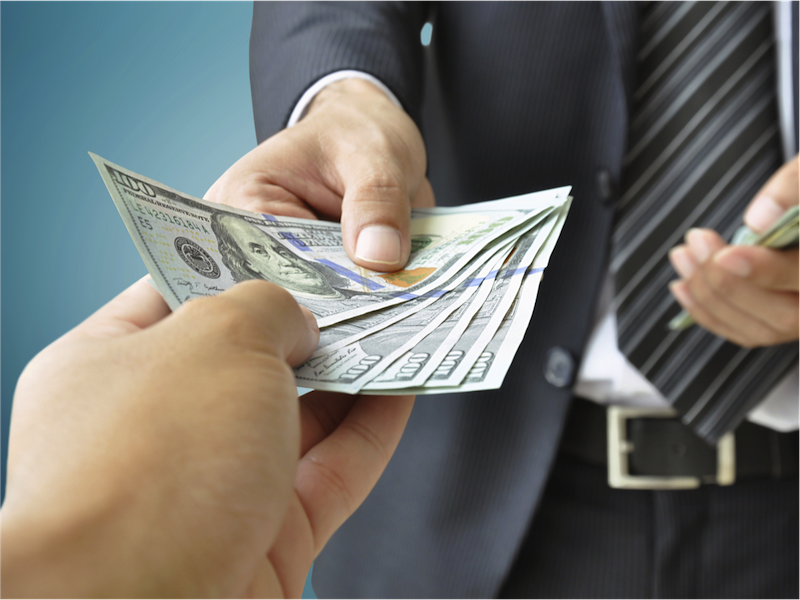 Consign your RV & Boat with us
Bretz RV & Marine offers additional services to help with the marketing and sale of your RV/Boat. Professional detailing, mechanical repair, body repair, parts replacement and excellent financing programs are available to ensure we will sell your RV/Boat sooner with a happier transaction for the new buyer and yourself.

At Bretz RV and Marine, we understand that selling your RV/Boat can be overwhelming and time consuming. When you consign your RV/Boat with us you can be assured that we will take all the necessary steps it takes to sell your RV.
Consign Now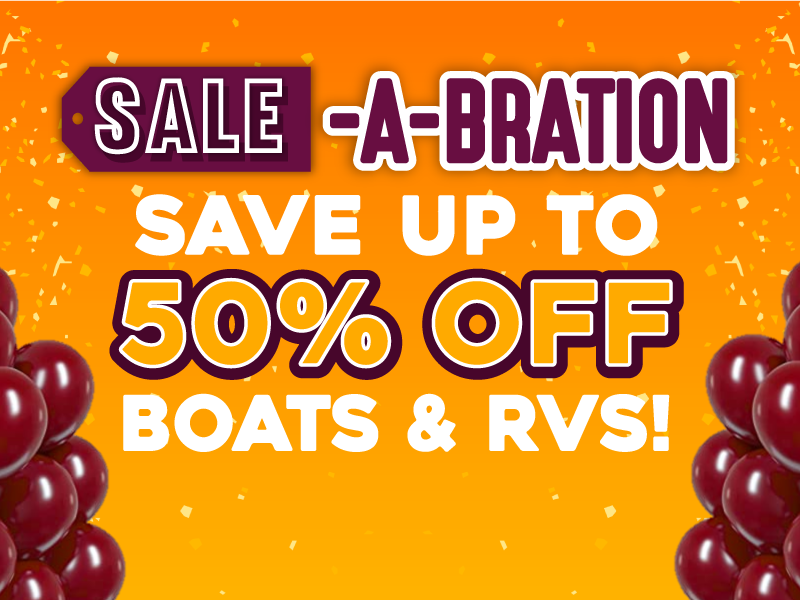 SALE-A-BRATION
THE DEALS HAVE NEVER BEEN BETTER at Bretz RV & Marine, especially during our Sale-A-Bration! Shop OVER 1200 new and top-quality pre-owned RVs and Boats! Camp NOW and pay later with no payments for 90 days on approved credit! The Sale IS GOING ON RIGHT NOW!
Click the link below to find NEW RVs and Boats at CRAZY LOW PRICES! Don't miss out, get out and camp NOW!
Shop Our Sale-A-Bration!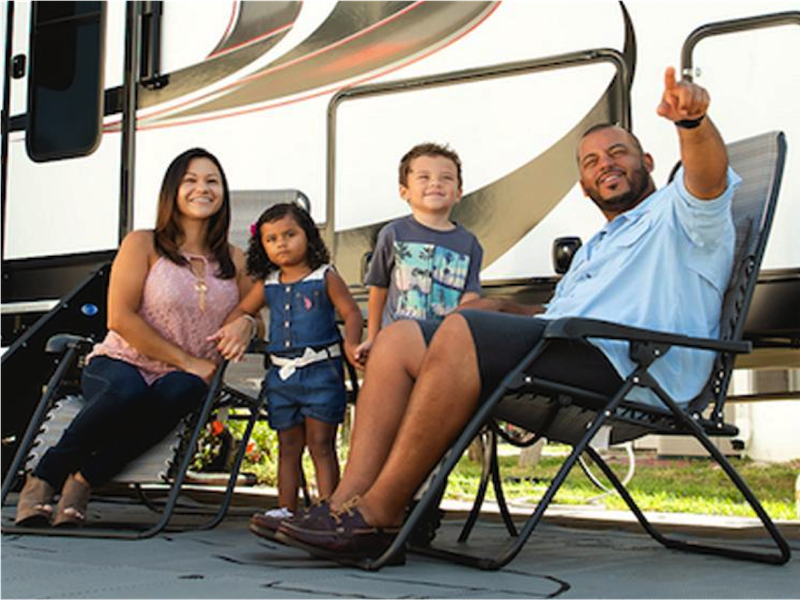 Referral Program
One of our core beliefs at Bretz RV & Marine is that people who spend time outside are happier and healthier—and the science overwhelmingly supports this.

The positive effects of being outside impact us on every scale: from individuals, to communities, to the entire planet.

This is why we pay everyone who sends us a new customer $200**. If you have a family member or friend in the market for an RV or Boat, send them to Bretz RV & Marine. If they purchase from us we will pay you $200**.

Make sure to have them tell us you sent them when they are in the purchasing process!


Not responsible for typos. All offers are one(1) at this price, subject to prior sale. All offers are subject to change. All offer's end dates vary, see dealer for details.
**Offer only valid after approval. OAC See dealer for details. ***$200 referral for the first purchase only