Class A Motor Homes for sale in Missoula, MT
Class A motorhomes set the gold standard when it comes to luxury RVs. With comfortable beds and full bathrooms, it'll hardly feel like you're traveling! Come down to Bretz RV & Marine in Missoula, MT,  and check out our selection of Class A Motorhomes for sale. We'll help you find the best fit for all your adventures! 
Towing With a Motorhome
One of the perks of having a motorhome is that because they have their own engines, you can tow other vehicles with it! This is especially convenient for when you want to run errands around the town, but don't feel like having to struggle to find a parking space big enough for your rig or want to see a tourist attraction that is too narrow for your motorhome to make it through. Bretz RV and Marine created this short article to help you feel ready to tow your vehicle with your Class A motorhome.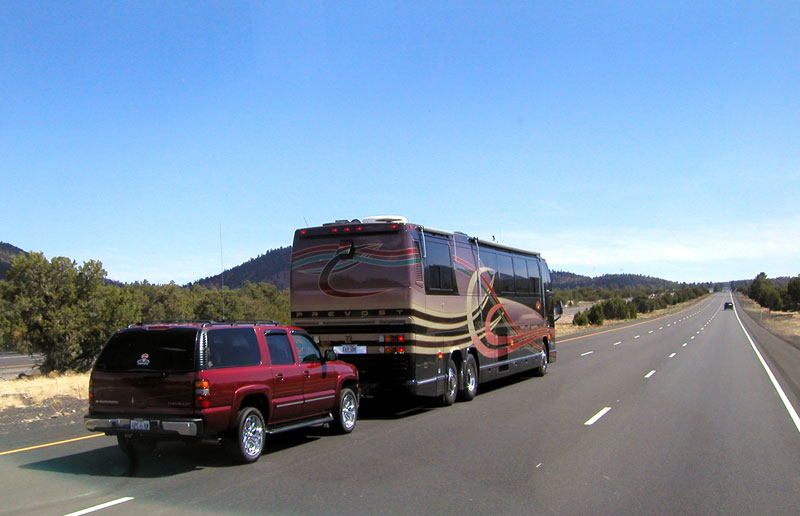 Before You Tow
There are several weights you need to check before you try to tow another vehicle with your motorhome: the curb weight (full weight of the vehicle unloaded), the max gross trailer weight (weight the hitch can handle), the gross vehicle weight rating (max weight with supplies and people the RV can handle), and the gross combined weight rating (max weight of the RV and towed vehicle). It's very important to keep your RV weights within the perspective limits so you don't cause damage to you or your vehicle. 

Ways to Tow
Once you've figured out the maximum weights you're allowed to have, you have to decide how you would like to tow your spare vehicle. There are several different options at different price points, but ultimately you have to decide what you're most comfortable with.
 

Tow Dollies
Tow dollies are small two-wheeled trailers. Your spare vehicle's front tires rest on the tow dolly. Tow dollies are versatile in the way that they can be used by anyone and are relatively easy to operate. Turning and braking are a little more difficult.
 
Tow Bars
Tow bars require a professional to install a towing plate on the towed vehicle and can only be used on a manual or four-wheel drive car. Once they're installed they are quick and easy to use.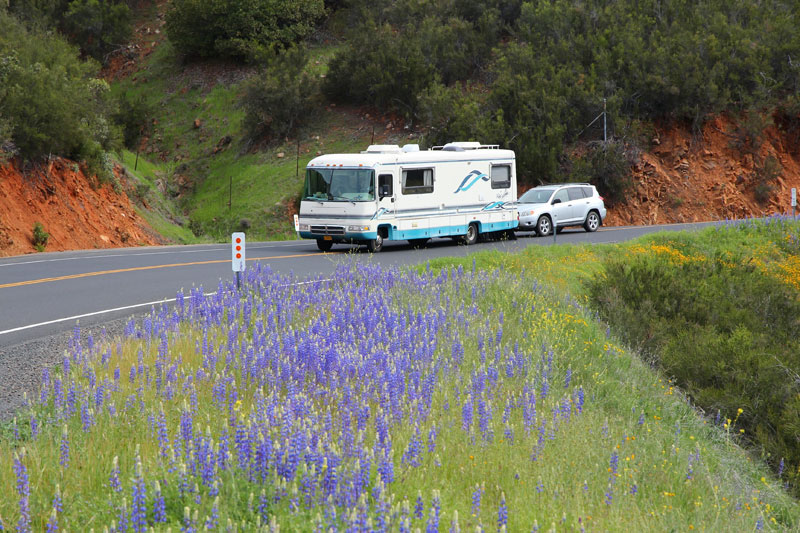 Enclosed and Flatbed Trailers
Although this is the heaviest and most expensive option, trailers provide the most versatility. You can tow many different things including ATV's and UTV's. You also won't have to make any alterations to the vehicle you intend to tow.
Come visit us at Bretz RV and Marine in Missoula, MT, for all of your Class A Motorhome needs. We're just a short drive away from Kalispell, Helena, and Great Falls, Montana!