Camping is a popular pastime for many people. Whether in an RV or pitching a tent, camping is an ideal vacation if you want to get out and enjoy nature. If you're planning a camping trip, there are plenty of ways to make your stay in nature more eco-friendly. Check out this guide for several tips on how to camp sustainably wherever you go.
Stay in Designated Camping Areas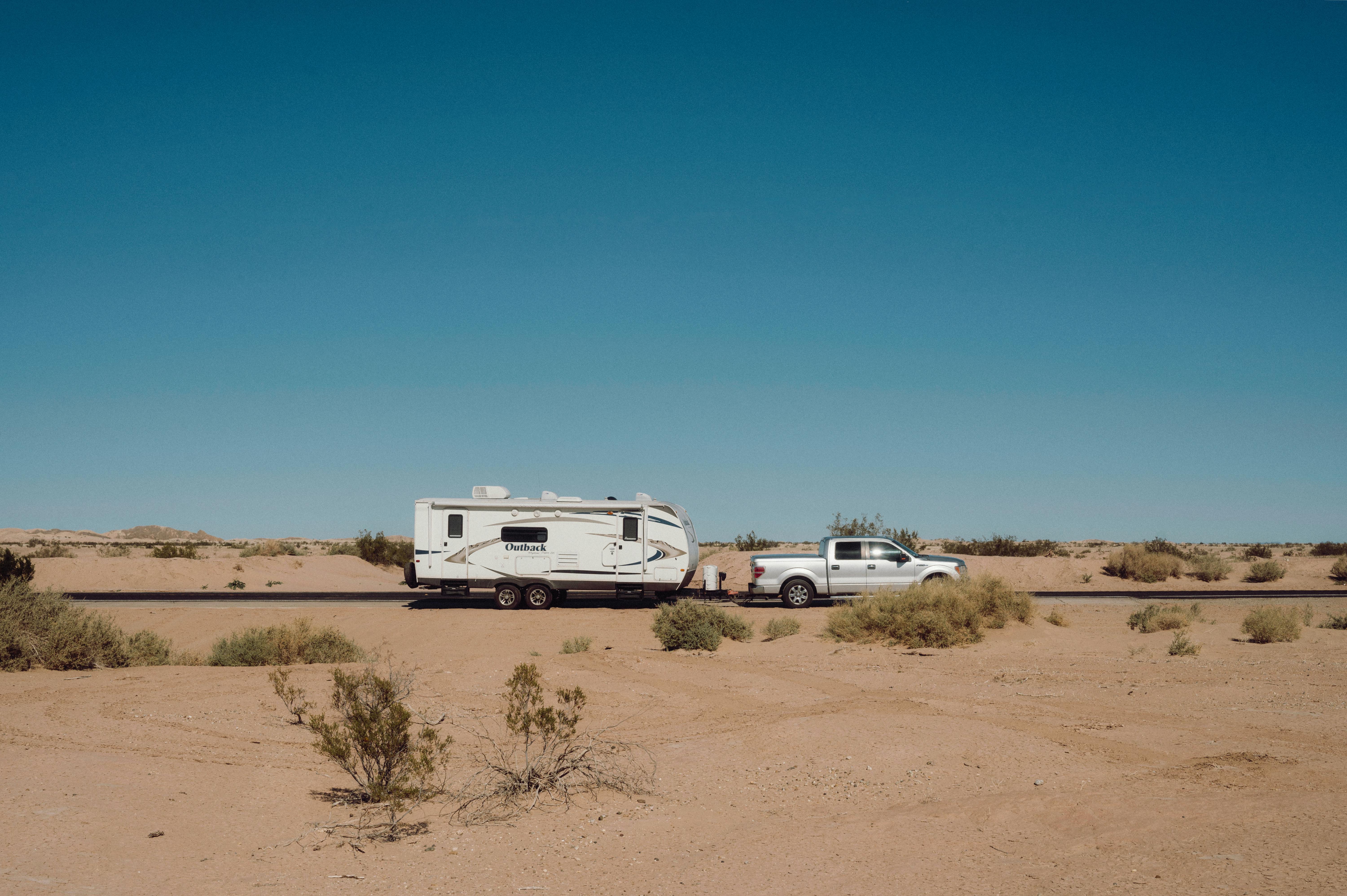 You can protect the environment by staying within camping boundaries. In many regions, campgrounds and camper sites establish designated camping areas. Aside from protecting nature from too much human impact, these designated areas are also meant to keep you safe from common wildlife in the area. While wild animals can be unpredictable, designated camping areas help provide a layer of security, with some having barriers and even fences for added protection.
Follow the "Leave No Trace" Rule
Sustainable camping follows the "leave no trace" rule. If you bring it with you into the campground, be sure to bring it back out. Leave the site as it was when you arrived, and ensure you put trash and disposable items in the proper place. If your camp area allows fire, use fallen branches or local firewood rather than cutting from trees and shrubs.
Be sure to dig any holes for human waste away from water sources to avoid contamination, and use biodegradable hygiene products as much as possible. As you leave your campsite, take a second look around to make sure you're leaving the area just like it was when you got there.
Respect the Environment
No matter where you're camping, be aware of the wildlife and respectful of the environment. Before you head out on your trip, check with the campground for information on bears and other wildlife that may be common in the area. Pay attention to any signs or alerts for bears, and be mindful of where you set up, especially if you're putting up a tent in a primitive camping area. Taking the time to find out how active wildlife is in your camping area can help you better prepare before heading out on your trip.
If you're bringing a boat, be respectful of the waterways and follow any posted guidelines so you're not disrupting any residents and having as little impact on the environment as possible. Keep the water clean by using biodegradable or environmentally friendly products. And even if you feel tempted, don't take anything from the environment as a souvenir. That's what pictures are for.
Use Natural or Organic Products
Bug repellant, sunscreen, toothpaste, and soap are typical personal products to pack for a camping trip. However, many of these products contain harmful chemicals that can harm the environment. Instead, opting for products that use natural or all-organic ingredients can help you avoid chemicals that could be toxic to plants and animals. Look for biodegradable items, such as toothpaste and deodorant. It's also been proven that ingredients such as oxybenzone in commercial sunscreens are extremely toxic to the environment.
Propellants and aerosols are also toxic to the environment and can cause adverse health impacts. Here are some more chemicals you'll want to watch out for in products you might take with you on your camping trip:
Perfluoroalkyl and polyfluoroalkyl substances.
Parabens.
Petrolatum.
Triclosan.
Sodium laureth sulfate.
Phthalates.
Pack Reusable
Sure, disposable plates and forks are convenient, but they cause more harm than good. Packing snacks and meal items in reusable packaging practically ensures you don't leave any waste behind. Plus, reusable containers keep you from having to buy plates and utensils every time you go camping. Just clean everything thoroughly after use and store it inside your camper, or pack it tightly into a cooler and store it in your vehicle. This will help you avoid attracting nosy animals.
Make Your Own Snacks
There's no denying the convenience of pre-packaged snacks for camping. But the reality is that it creates more waste than necessary and can have you building up a little pile of trash that you'll need to dispose of when you leave. Instead, grab the ingredients you need to make your own snacks, like granola, trail mix, and even sandwiches. Pack these up in a single, reusable container if you can to avoid an overload of wrappers and disposable packaging.
Pay Attention to Fire Regulations
Not all campgrounds and designated areas allow fires. Ensure you check with the campground you'll be staying at for information on regulations or restrictions. If your site does allow campfires, be sure to follow the rules and practice fire safety — especially with kids. Don't build a fire outside the designated space or burn trash and prohibited items. Keep a fire extinguisher or a water container with you to extinguish the fire when you're done. After extinguishing the fire, it's best to wait half an hour to 45 minutes before leaving the site unattended.
You'll also want to check the weather forecast and fire safety conditions for the area you're traveling to. Even if the campground allows fires, restrictions and fire bans are common during droughts and dry spells, so follow due diligence before hitting the road. It's also worth noting that the firewood you use matters. If your campground doesn't provide firewood for purchase, look for locally sourced wood. You want to avoid bringing your own, as you could risk introducing invasive species or diseases into the environment.
Planning a Camping Trip?
Whether you're planning a weekend getaway or you're prepping for a long camping trip, getting your RV ready and keeping things eco-friendly are important before hitting the road. At Bretz RV, we don't just offer service and maintenance for your RV. Our team also provides helpful resources on where to go and how to prepare your rig for safe camping. Whether you need new parts, routine maintenance, or advice on how to camp sustainably, contact us as you start planning your trip.
RV with Caravan on Road through Desert by Alfo Medeiros is licensed with Pexels License