If you're considering buying a boat, you're opening up a world of adventure and relaxation on the water. Owning a boat provides numerous benefits, from exciting recreational opportunities to memorable family bonding experiences. In this article, we'll explore the advantages of boat ownership, highlight reliable services in the industry, and discuss the financing options available to make your dream a reality.
Benefits of Buying a Boat: Reliable Services and Financing Options
Buying a boat opens up a world of possibilities and unforgettable experiences. Check out these key benefits of owning a boat.
Unparalleled Recreation and Adventure 
Owning a boat offers you the freedom to explore lakes, rivers, and coastlines at your leisure. Whether you enjoy fishing, water skiing, or simply cruising with friends and family, a boat provides endless recreational opportunities.
Relaxation and Stress Relief
Spending time on the water has a calming effect, allowing you to escape the hustle and bustle of daily life. Boating provides an oasis of tranquility, giving you the chance to unwind, recharge, and connect with nature.
Quality Family Time
A boat creates the perfect setting for creating lasting memories with loved ones. Whether you're teaching your children to fish or enjoying a picnic on the deck, boating brings families closer together and strengthens bonds.
Health and Well-Being
Boating promotes an active lifestyle. Activities such as swimming, water skiing, and paddleboarding provide excellent cardiovascular exercise while being gentle on joints. Additionally, being out in the sun encourages vitamin D production, benefiting your overall health.
Socializing and Community
Boating allows you to connect with like-minded individuals who share your passion for the water. Joining boating clubs or participating in regattas and fishing tournaments can expand your social circle and create lifelong friendships.
Reliable Services for Boat Owners
When it comes to boat ownership, having reliable services is crucial to ensure a smooth and enjoyable experience. At Bretz RV, we take pride in providing comprehensive and dependable services for boat owners.
Expert Guidance 
Our trusted boat dealership has an experienced staff who can provide expert guidance throughout the boat purchasing process. We understand your needs and budget and want to help you find the perfect boat that meets your requirements.
Quality Products 
Our reputable dealership offers a wide selection of new and used boats from renowned brands. Our commitment to quality ensures that you'll find a reliable and well-built vessel that delivers a satisfying boating experience.
Boat Maintenance and Upgrades 
Owning a boat requires regular maintenance and occasional upgrades to keep it in optimal condition. At Bretz RV, we offer a range of boat maintenance services, including winterization, engine tune-ups, hull cleaning, and more. Our knowledgeable technicians can also help you explore options for upgrading your boat with accessories or additional features to enhance your boating experience.
Strong Dealer Network
Bretz RV has strong connections with trusted boat manufacturers, which benefits our customers in various ways. We can offer warranties on new boat purchases, ensuring that you have additional protection and support. In addition, our dealer network allows us to provide reliable customer support and access to genuine parts when you need assistance with your boat.
Financing Options for Boat Ownership
Purchasing a boat is an exciting investment, and at Bretz RV, we understand the importance of flexible financing options to make it more attainable for our customers. When exploring financing options for boat ownership, it's essential to consider certain things.
Competitive Loan Rates
At Bretz RV, we have established relationships with leading financial institutions, allowing us to secure competitive loan rates for our customers. Our finance team diligently works to find the best rates available, helping you save money on boat financing. Securing a competitive loan rate means cost savings, affordability, improved buying power, and peace of mind. We offer personalized assistance to tailor financing options to your needs, whether you prefer a short-term loan for quick repayment or a long-term loan with lower monthly payments.
Financial Flexibility 
The Bretz 90-day payment option provides a financial buffer, allowing customers to allocate their funds towards other priorities or expenses during the initial period of ownership. It can be particularly helpful if you need time to organize your finances or prefer a grace period before starting your regular payments.
Flexible Terms 
We believe in providing options that fit your unique financial situation. We'll work with your budget, lifestyle, and financial constraints to make sure your new venture is as stress-free as possible. Our flexible loan terms ensure a repayment plan that aligns with your budget and goals.
Trade-in Opportunities
We offer convenient trade-in options if you currently own an RV or boat and are looking to upgrade or downsize. Our experienced team will assess the value of your current vessel and apply it toward purchasing your new boat, reducing the overall cost and making your upgrade more affordable.
Streamlined Process
At Bretz RV, we value your time and strive to make the financing process as quick and efficient as possible. Our dedicated finance specialists will guide you through the necessary paperwork, ensuring a hassle-free experience and allowing you to focus on the excitement of owning a boat.
Personalized Assistance
We understand that each customer's financial situation is unique and are committed to providing personalized assistance. Our finance team takes the time to understand your specific needs and goals, tailoring our financing options to suit you best. We're here to answer your questions and help you make an informed decision.
Ready to Make Your Boating Dreams a Reality?
When it comes to boat ownership, having flexible financing options can make all the difference. At Bretz RV, we offer competitive loan rates, flexible terms, trade-in opportunities, a streamlined process, and personalized assistance to make your boat ownership dreams a reality. Visit our dealerships in Boise or Nampa, Idaho, or Billings or Missoula, Montana, or reach out to our finance team today to explore the financing options available and get one step closer to enjoying the freedom and adventure of owning a boat. Let Bretz RV be your trusted partner in making your boating aspirations come true.
If this sounds like what you have been looking for, you can absolutely check out our complete inventory of boats for sale in Idaho and Montana in the listing below. Or, if you have any questions about our new or used boats for sale, or any of our new RVs for sale and used RVs for sale, you can contact us today for all of the details. We can't wait to help get you into the RV of your dreams here at your favorite new and used boat dealer in Montana and Idaho.
Which Boat Is Right for You?
New boats are your ticket to get out on the water and make lasting memories with friends and family. Before you enjoy your new boat, there are a few key factors to consider before making your investment. Visit Bretz RV & Marine in Montana and Idaho, and our sales representatives will help guide you through the selection process of which new boat is best for you. 
---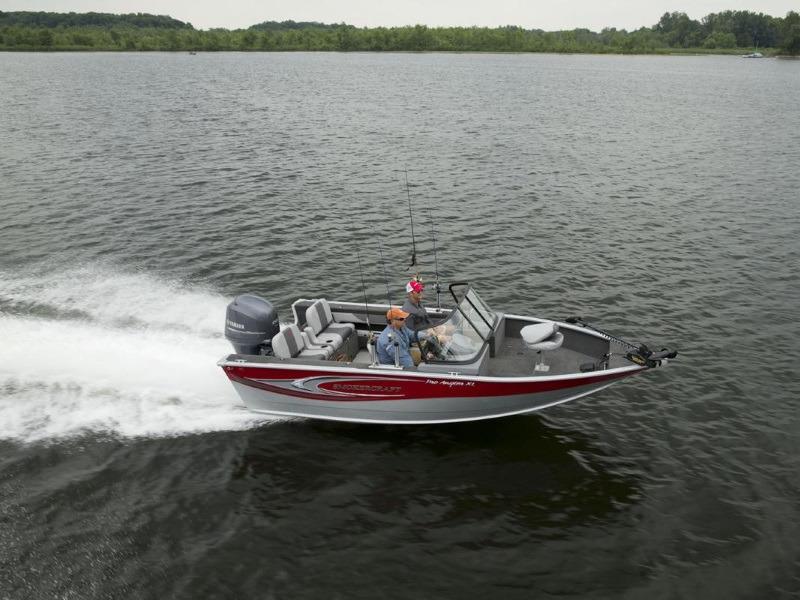 Activity
Which boat category is best for you? Well, what activities do you plan on using your new boat for? If you want a boat with plenty of deck space for the whole family, then maybe you should look at our pontoon boat selection. These boats offer large decks and extra seating giving ample room to fit your entire crew. On the other hand, if you plan on using your new boat for recreational activities such as tubing or wakeboarding, then you might want to check out our selection of sports boats to give you the speed and wake to maximize your watersports outing. Or, do you consider yourself an angler in need of flat casting decks and stowage for rods and tackle? If so, our selection of fishing boats is right up your alley.
---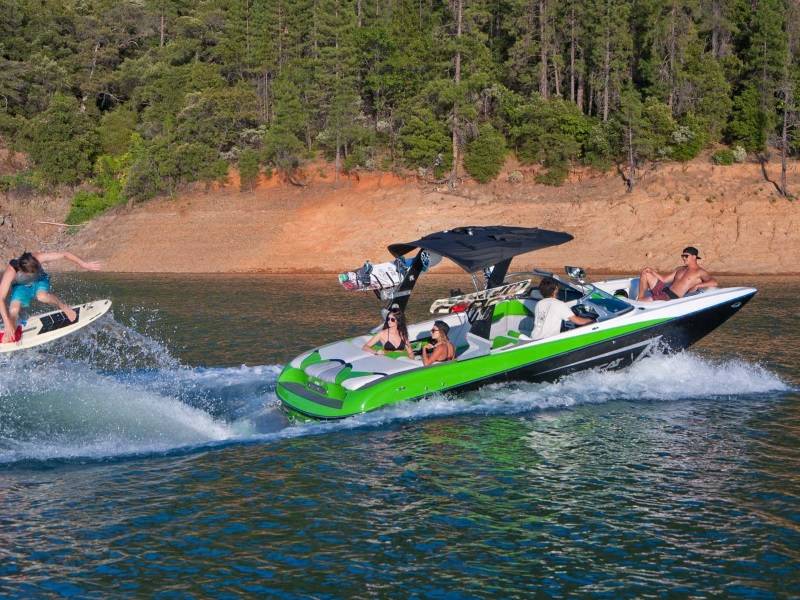 Cost
A new boat is not a small investment, so its best to plan ahead and know what you want to do on the water. The amount you're willing to spend on a boat can be broken down into two categories: 1. What do you want to do? 2. How often will you be on the water? If you're an avid wakeboarder, you'll want to put down a little more for a stronger engine. If you're a more casual boater, then something with less power might be more your speed. There are also additional costs to consider: Will you need a trailer? Will you need to take a boating safety course? Do you have a cover or will you be renting storage space? Do you have all the safety gear, first aid, insurance and maintenance costs covered? We understand, it can feel like a lot, but no matter your price range, the sales representatives at Bretz RV & Marine in Montana and Idaho, will be able to get you into the best boat for your needs and your budget. 
---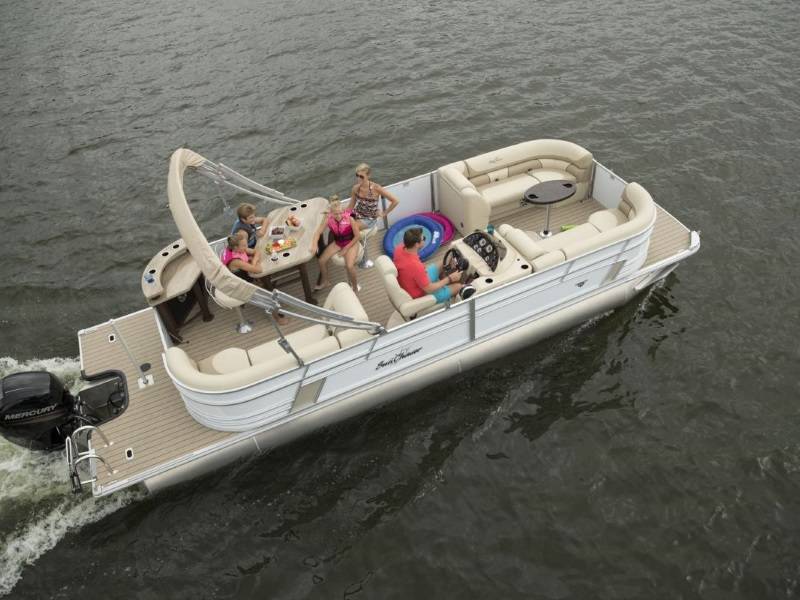 Engine
When it comes to engines, size definitely matters. A larger engine will not just go faster but will handle better on the water, provide a better holeshot for watersports towing, and can give better fuel consumption since smaller engines have to work harder to get you to the speed you need. Again, knowing what you want to do with your boat in comes into play; if you want a family boat that can also tow someone on a tube or wakeboard, then maybe consider a pontoon boat with a larger engine and get the best of both worlds. A common rule of thumb is to opt for the maximum horsepower that your boat is rated for, leaving no doubt on if you should have sprung for the larger engine. If you have any concerns about how big of a motor your new boat needs, our trained staff is ready to answer your questions.
---

No matter what your boating needs are, you'll be able to find a new boat to fit your lifestyle at Bretz RV & Marine in Montana and Idaho. So come on down and check out our selection of new boats for sale today!